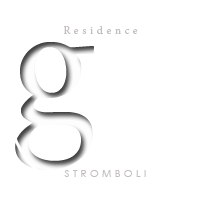 BIFRONTE 1 BIFRONTE 2
STROMBOLICCHIO
GIARDINO
NIDO


Stromboli has always evoked a special feeling in people's hearts.the active volcano is always awake, emitting the add trikle of glowing lava,giving a beautiful backdrop for the island for as long as anyone can remember.the volcano is considered one of the most beautiful and quietest in the world.the local islanders live in harmony with the volcano and have embraced it into theyr lives.they have affectionately named him"iddo",witch means "him". The island of stromboli is within easy reach from naples during the winter from october to april, the Siremar ship connects the island of stromboli to Naples twice a week. siremar and usticalines ships and hydroplanes travel to stromboli daily from Milazzo (Messina). during the summer (from may to september) Snav hydroplanes travel more frequently from Naples (up to one daily trip).during the same period links from Milazzo happen more than once per day thanks to the Siremar and Libertylines ships and hydroplanes. Libertylines hydroplanes also depart daily from Palermo, Reggio Calabria and Messina. Stromboli since always has been the protagonist of the most spectacular event amongst the Eolian Islands: "The Feast of Fire".
The festival consist in many shows where street artists coming from all around the world, gather and perform free of charge with the only aim: Fascinate the only protagonist "The Fire " . Made in ZoeCreativeStudios Freelance